Valpar planeras våren 2020
U.  TJH(RDH) TQ Minninnewah´s Ina "Ina"
https://www.k9data.com/pedigree.asp?ID=570445
E. Gleen Mhor`s Milo
https://www.k9data.com/pedigree.asp?ID=684531
  Vi hoppas på valpar i mitten av mars!
Janas beskrivning av Milo:
For me, Milo combines exactly the qualities I want to see in a Golden Retriever: hard going in the field combined with a lot of will to please. He is a clever dog with a lot of power, who loves working with warm as well as cold game. And his love for the work makes no difference when it comes to dummies. He showed his willingness to retrieve directly to his handler from the first moment we met. He is a large-framed, handsome dog and at the same time very gentle, so he does not need a tough approach. He is very charming with everyone. Sometimes he is a bit insistent, but hardly anyone can escape his charme. Milo has no problems with other animals. In our day to day life he reacts openly and interested to other male dogs. He is not intimidated by them, he is a confident dog. Just one word from me and he drops everything. While at work other dogs doesn't matter, because he is very focused. Milo is physically very steady, he will wait until send. In a few cases, when the pressure for this powerful yet soft dog is too high, he might whine – not a loud noise, not for a long time, just one tiny noise to release the pressure. But this might be related to some mistakes I made in our early training and we are still working on it. In the kennel he is quiet and waits for anything later. He is my "trust dog", whether hunting or in competition. Always at heel, always attentive to me, always anxious to do it right. He does his job full of joy and dedication. Watching him work makes my heart beat with joy. Training him is very easy and always fun for me. And besides I all of this I also really like his very gentle expression. Out of all my dogs, Milo is something very special to me!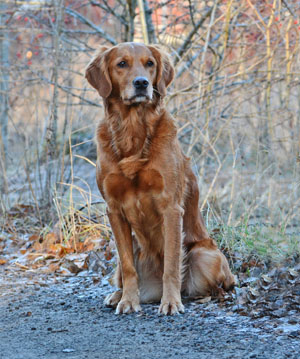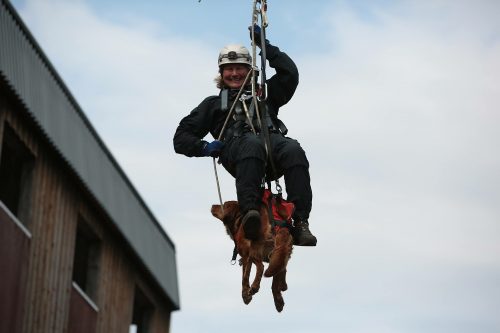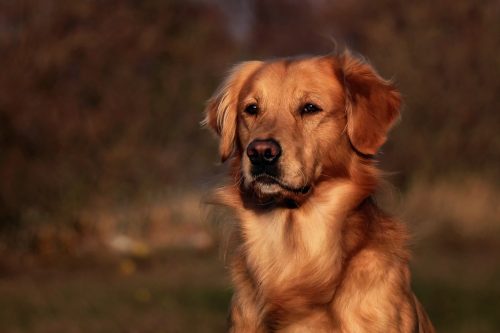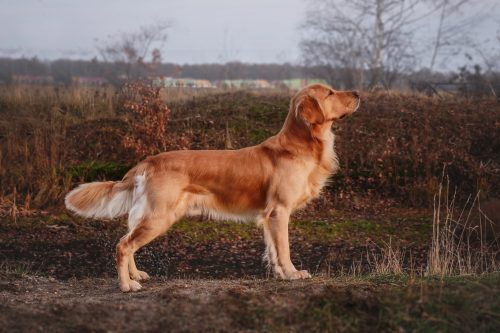 http://www.k9data.com/pedigree.asp?ID=1028046&fbclid=IwAR1-KLAZM-f9jhaLxFNoZbsubVCGTCvAyZAJuZ2DTarpVQu2z91_vUbwrMc   
Valpar planeras hösten 2020
U. Vassruggens Shima of Copper
http://k9data.com/pedigree.asp?ID=951251
E. TJH(RDH)CH SEJCH NJCH  Vassruggens Vade Brand
http://k9data.com/pedigree.asp?ID=278487